buckwheat noodles
with

japanese-

s

tyle croquette
Serves: 1
Calories: 595 kcal
Total Time: 2 h 20 m
Japanese: korokke-soba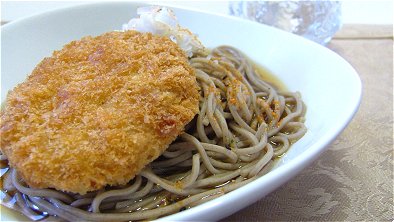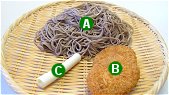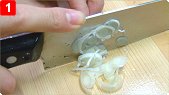 step 1:
Thinly slice the green onion.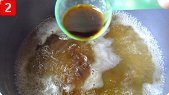 step 2:
Pour the bonito & sea tangle (or bonito) soup stock into a pan. Bring to a boil on medium heat. Add the sugar and soy sauce.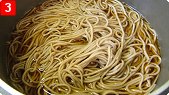 step 3:
Add the cooked buckwheat noodles (soba) and cover the pan and boil for a couple of minutes. Remove from heat.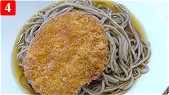 step 4:
Serve in a big bowl and decorate with the Japanese-style croquette.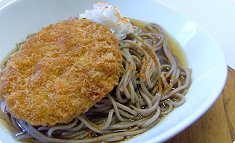 Sprinkle the buckwheat noodles (soba) with the sliced green onions and shichimi (seven-spice seasoning), if desired.
comment:
Korokke soba is almost always served at soba noodle shops in the Tokyo area. A lot of Japanese don't know this dish and think there is a mismatch between soba and korokke (croquette). However, it is very well-received by some soba lovers. Korokke soaked in soup reduces its oily taste and is delicious with soba.



Japanese foods recipes
Int'l. recipes with a Japanese twist