buckwheat noodles
with

egg soup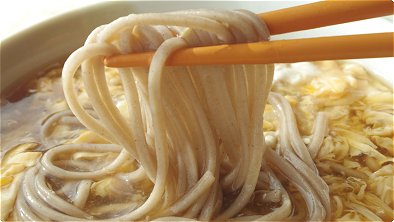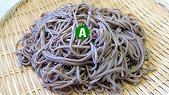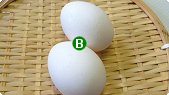 ingredients:
2 eggs

2 tablespoons soy sauce
1 tablespoon sugar
1 tablespoon potato starch (katakuriko)
2 tablespoons water
2 liters water for preparing hot noodles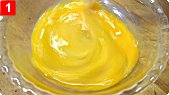 step 1:
Beat the eggs in a bowl.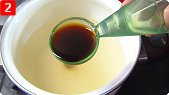 step 2:
Pour the bonito & sea tangle (or bonito) soup stock into a pan. Bring to a boil on medium heat. Add the soy sauce and sugar.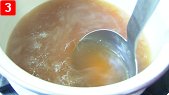 step 3:
Dissolve the potato starch in the 2 tablespoons water. Add the dissolved potato starch to the pan. Stir a few times until it becomes creamy.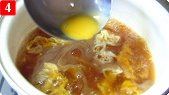 step 4:
Add the eggs and stir a few times. Remove from the heat.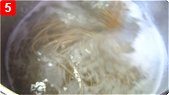 step 5:
Pour the 2 liters water into another pan. Bring to a boil and add the noodles. Boil about 30 seconds. After boiling, remove the noodles and drain them in a colander.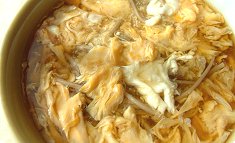 Serve in 2 big bowls and pour the egg soup over each.
comment:
Creamy egg soup suits buckwheat noodles very well. It is very simple.



Japanese foods recipes
Int'l. recipes with a Japanese twist