shrimp ramen
Serves: 2
Calories: 528 kcal
Total Time: 20 m
Japanese: Ebi-ramen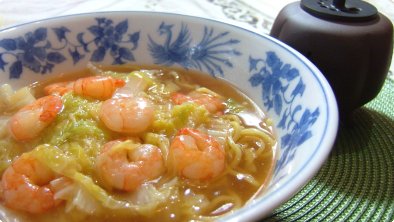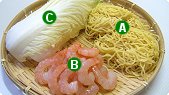 ingredients:
2 packages ramen noodles or

Chinese noodles

140 g or 20 peeled shrimps

200 g napa cabbage (Chinese cabbage)

600 ml Chinese soup stock or chicken broth
1 tablespoon soy sauce
1/2 teaspoon salt
2 tablespoons potato starch (katakuriko)
2 tablespoons water
1 tablespoon oil
1 liter water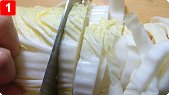 step 1:
Cut the napa cabbage (Chinese cabbage) into 1 cm. strips.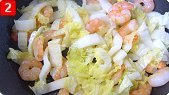 step 2:
Heat the salad oil in a pan. Add the shrimps and saute for 1 minute on medium heat. Add the napa cabbage (Chinese cabbage) and saute for a couple of minutes.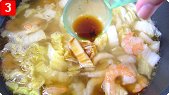 step 3:
Pour the Chinese soup stock (or chicken broth), soy sauce and salt into the pan. Bring to a boil.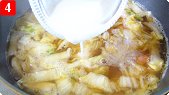 step 4:
Mix the potato starch and 2 tablespoons water. Add the mixture into the pan. Stir until creamy. Remove from the heat.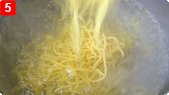 step 5:
Boil the 1 liter of water in a big pan and add the ramen noodles (or Chinese noodles). Boil for 1 to 4 minutes (follow the cooking instructions on the bag). After boiling, drain the noodles in a colander and quickly add to the serving bowls.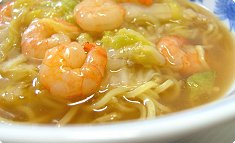 Pour the shrimps and napa cabbage soup over the noodles in each serving bowl.
comment:
Shrimps and ramen noodles with creamy soup tastes very delicious.



Japanese foods recipes
Int'l. recipes with a Japanese twist