cold buckwheat noodles
Serves: 4
Calories: 186 kcal
Total Time: 25 m
Japanese: Zaru-soba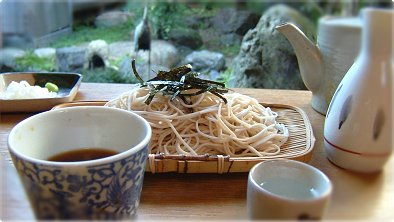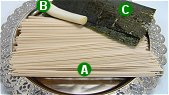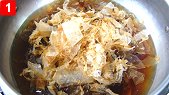 step 1:
To prepare the dipping sauce, first boil the mirin. Add the water, soy sauce and bonito flakes. Bring to a boil. Reduce the heat and simmer for a couple of minutes.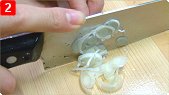 step 2:
Thinly slice the green onion (or leek).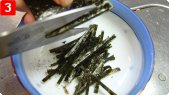 step 3:
Cut the nori into slivers with scissors.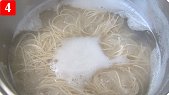 step 4:
Fill a medium-sized pan 5/8 full with water. Bring to a boil and add the soba. Follow the cooking instructions on the bag.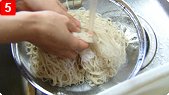 step 5:
After boiling, drain the soba in a colander and quickly run cold water over them. Drain again.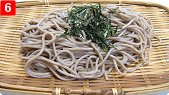 step 6:
Divide the soba among 4 serving bowls or plates. (The Japanese use zaru, a flat dish made of bamboo.) Top with the nori slivers.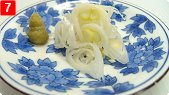 step 7:
Serve the dipping sauce separately in individual small bowls. Traditionally, the wasabi or shichimi (optional) and green onions (or leeks) are mixed into the dipping sauce to the individual diner's taste.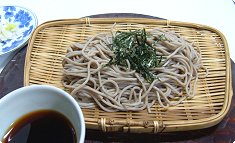 comment:
Wasabi or shichimi (optional) enhances the flavor of the noodles and makes them more delicious.



Japanese foods recipes
Int'l. recipes with a Japanese twist