fried noodles-
s

tuffed omelet
Serves: 1
Calories: 1155 kcal
Total Time: 20 m
Japanese: Omu-yakisoba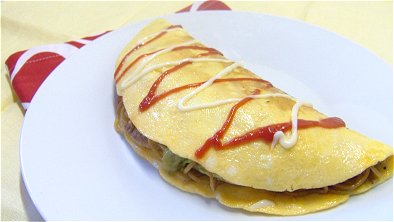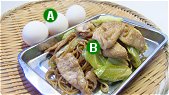 ingredients:
3 eggs

1 serving fried noodles
2 tablespoons salad oil
suitable amount ketchup
suitable amount mayonnaise (optional)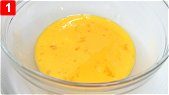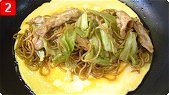 step 2:
Heat the butter on medium heat in a frying pan and add the eggs. Add the fried noodles.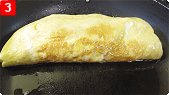 step 3:
Wrap the fried noodles with the egg. Remove from the heat.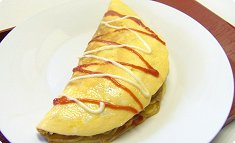 Place on a plate. Pour ketchup and mayonnaise to taste over it and serve.
comment:
This dish is served in restaurants or at street stalls rather than at home. The combination of omelet and fried noodles is tasty and makes for a substantial meal.



Japanese foods recipes
Int'l. recipes with a Japanese twist