thick white noodles
with

curry soup
Serves: 2
Calories: 492 kcal
Total Time: 40 m
Japanese: Karē-udon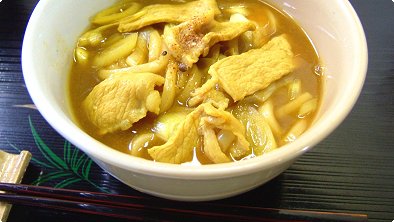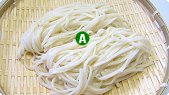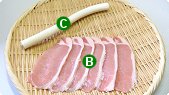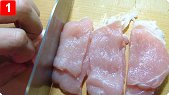 step 1:
Cut the meat into bite–sized pieces.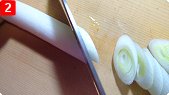 step 2:
Slice the long green onion diagonally into 1 in. pieces. If using an onion, peel the onion and cut into 3/8 in. wide slices.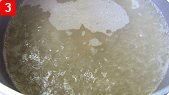 step 3:
Pour the bonito soup stock into a pan. Bring to a boil on medium heat and add the meat.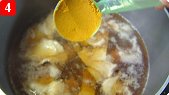 step 4:
When the meat changes color, add the sugar, soy sauce and curry powder. Stir until dissolved.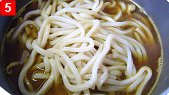 step 5:
Add the noodles and long green onion (or onion) and cover. Boil for a couple of minutes. Remove from heat.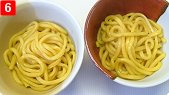 step 6:
Remove the noodles from the soup and place in two big serving bowls.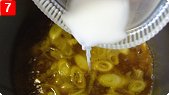 step 7:
Dissolve the potato starch in the water. Bring the meat, vegetable and curry soup to a boil. Add the dissolved potato starch to the pan. Stir a few times until it becomes creamy. Boil for one more minute. Remove from heat.
Place the meat and vegetable mixture over the noodles and pour the curry soup over everything. Sprinkle with the shichimi (seven-spice seasoning) if desired.
comment:
This dish is popular in Japan. The combination of thick white noodles (udon) and creamy curry soup is very delicious.



Japanese foods recipes
Int'l. recipes with a Japanese twist