fried thin white noodles
with

mushrooms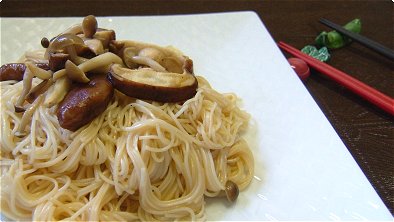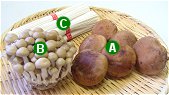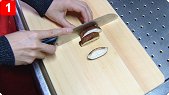 step 1:
Wipe the shiitake mushrooms with a wet paper towel. Cut off the stems and cut each cap into 4 pieces. Cut off the roots of the shimeji mushrooms.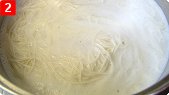 step 2:
Pour the water into a pan. Bring to a boil and add the dried thin white noodles (dried sōmen). Boil for 2 minutes, or follow the cooking instructions on the bag.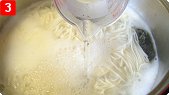 step 3:
Add a cup of cold water to the pan if the water starts to boil over. After boiling, drain the noodles in a colander and quickly run cold water over them.
step 4:
Because too much starch and salt on the noodles can make them taste slimy, wash them with your hands under cold running water to remove any extra starch.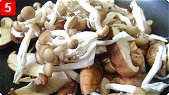 step 5:
Heat the salad oil in a frying pan and saute the mushrooms on medium heat. Add the noodles and sear.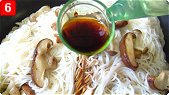 step 6:
Add the salt and soy sauce. Saute and stir for a couple of minutes.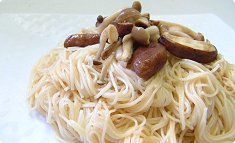 comment:
Because the thin white noodles are so thin, the soy sauce soaks into them very well and makes this dish very delicious.



Japanese foods recipes
Int'l. recipes with a Japanese twist