thin white noodles
with

chicken soup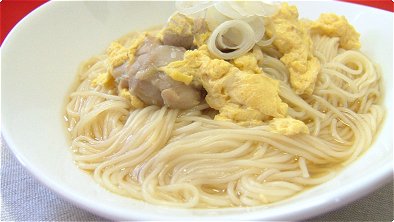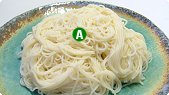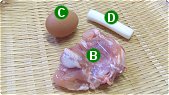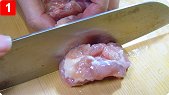 step 1:
Cut the chicken into bite-size pieces. Beat the egg in a small bowl. If you want to use the green onion (or scallions), chop them into small pieces.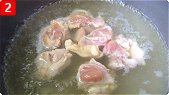 step 2:
Pour the soup stock (or broth) into a pan. Bring to a boil on medium heat and add the chicken. Boil until done (about 2 minutes). Add the soy sauce.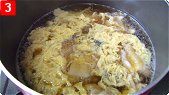 step 3:
Pour the egg into the soup and stir a couple of times.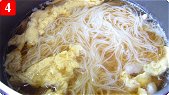 step 4:
Add the noodles and boil for a minute.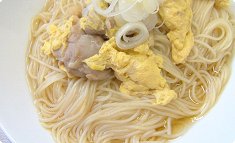 Serve in 2 big bowls. If desired, sprinkle the thin white noodles (sōmen) with the chopped green onions (or scallions).
comment:
The Chinese soup stock (or chicken broth) suits thin white noodles (sōmen) very well, and the combination has a good taste.



Japanese foods recipes
Int'l. recipes with a Japanese twist