buckwheat noodles
with

curry soup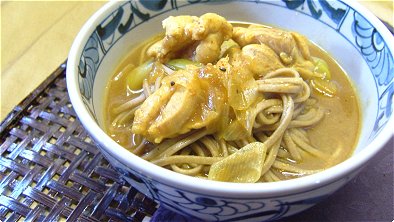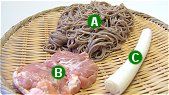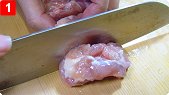 step 1:
Cut the chicken into bite–sized pieces.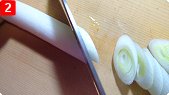 step 2:
Slice the long green onion diagonally into 1 in. pieces.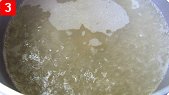 step 3:
Pour the bonito soup stock into a pan. Bring to a boil on medium heat and add the chicken.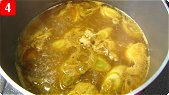 step 4:
When the chicken changes color, add the sugar, soy sauce, long green onion and curry powder. Stir until dissolved.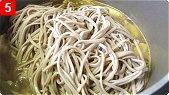 step 5:
Add the noodles and cover. Boil for a minute. Remove from heat.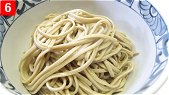 step 6:
Remove the noodles from the soup and place in two big serving bowls.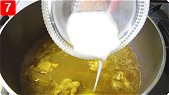 step 7:
Dissolve the potato starch in the 1Tb. of water. Bring the chicken, long green onion and curry soup to a boil. Add the dissolved potato starch to the pan. Stir a few times until it becomes creamy. Boil for one more minute. Remove from heat.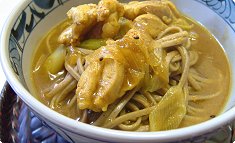 Scoop out the creamy mixture and place over the noodles. Sprinkle with the shichimi (seven-spice seasoning) if desired.
comment:
The creamy curry soup suits buckwheat noodles (soba) very well. Karē-namban-soba is a warming noodle dish.



Japanese foods recipes
Int'l. recipes with a Japanese twist