thick white noodles
with

beef
Serves: 2
Calories: 441 kcal
Total Time: 35 m
Japanese: Niku-udon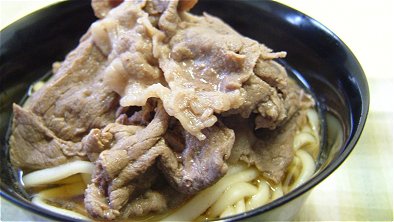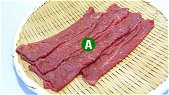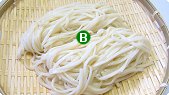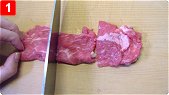 step 1:
Cut the meat into bite-sized pieces. Thinly slice the green onion.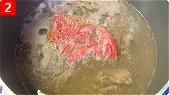 step 2:
Pour the soup stock into a pan. Bring to a boil on medium heat and add the beef. After boiling, skim off the surface scum.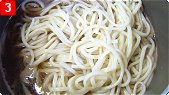 step 3:
When the beef changes color, add the soy sauce and the cooked thick white noodles. Cover the pan and boil for a couple of minutes. Remove from heat.
step 4:
Serve in 2 big bowls and sprinkle the thick white noodles with the sliced green onions and shichimi (seven-spice seasoning), if desired.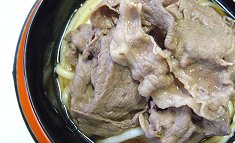 comment:
The beef suits thick white noodles well. The umami of the beef makes this a delicious soup.



Japanese foods recipes
Int'l. recipes with a Japanese twist