fried noodles
with

soy sauce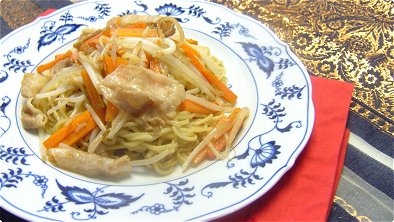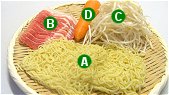 ingredients:
2 packages or 12 ounces fried noodles

3 1/2 ounces thinly sliced pork

or sliced ham

7 ounces bean sprouts

3 1/2 ounces carrots

2 tablespoons soy sauce
a little salt
a little pepper
1 tablespoon salad oil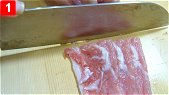 step 1:
Cut the pork (ham) into bite–sized pieces.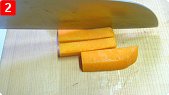 step 2:
Cut the carrot into julienne slices.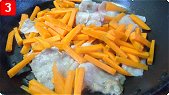 step 3:
Heat the salad oil in a frying pan and sear the pork (ham) on medium heat. Add the carrot.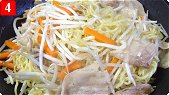 step 4:
After the pork changes color and the carrot becomes soft, add the fried noodles and bean sprouts. Saute and stir them over a high flame for 3 minutes.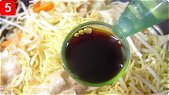 step 5:
Add the salt, pepper and soy sauce. Saute and stir them for 1 minute.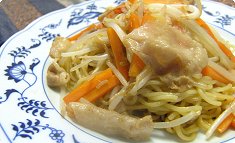 Serve in a dish.
comment:
Fried noodles in Japan is almost always cooked with Worcestershire sauce. However, this dish cooked with soy sauce has a unique taste and is delicious.



Japanese foods recipes
Int'l. recipes with a Japanese twist