salad
with

thick white noodles
Serves: 2
Calories: 383 kcal
Total Time: 30 m
Japanese: Sarada-udon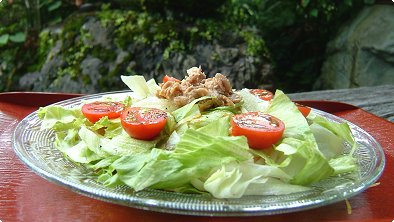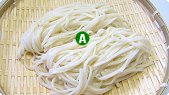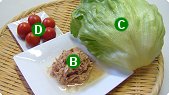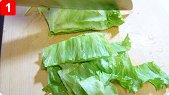 step 1:
Slice the lettuce across into 1 in. strips. Cut the small cherry tomatoes in half.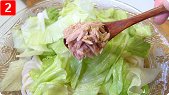 step 2:
Put the cooked thick white noodles or kishimen, the lettuce, the canned tuna and the small cherry tomatoes on two plates. Sprinkle with salt and pepper.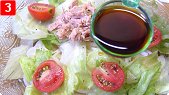 step 3:
Pour the ponzu soy sauce over each plate. If you like, serve with mayonnaise over the top for decoration.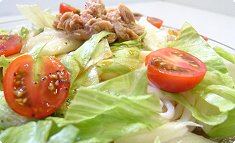 comment:
This dish is very healthy and the ponzu soy sauce and light seasoning suits it very well. If you spread mayonnaise over the top, the taste of the tuna will become stronger and more delicious.



Japanese foods recipes
Int'l. recipes with a Japanese twist