rousong thin white noodles
Serves: 2
Calories: 533 kcal
Total Time: 15 m
Japanese: Soboro-sōmen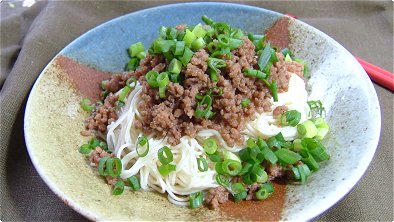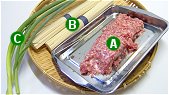 ingredients:
5 1/4 ounces ground chicken, pork

or beef

5 1/4 ounces dried thin white noodles

1/2 ounce scallions or chives

2 tablespoons soy sauce
1 tablespoon sugar
2 quarts water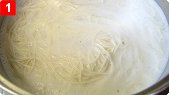 step 1:
Pour the water into a pan. Bring to a boil and add the dried thin white noodles (dried s?men). Boil for 2 minutes, or follow the cooking instructions on the bag.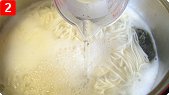 step 2:
Add a cup of cold water to the pan if the water starts to boil over. After boiling, drain the noodles in a colander and quickly run cold water over them.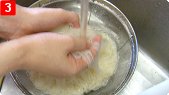 step 3:
Because too much starch and salt on the noodles can make them taste slimy, wash them with your hands under cold running water to remove any extra starch. Drain the noodles.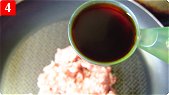 step 4:
Add the ground chicken, pork or beef, soy sauce and sugar to a pan and stir over medium heat a couple of minutes.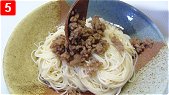 step 5:
Put the noodles into serving bowls. Place the meat over them.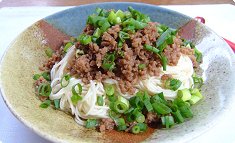 Chop the scallions (or chives). Sprinkle the chopped scallions or chives (optional) over the top.
comment:
Because these noodles are thin, they absorb the taste very well. The taste of the seasoned ground meat is strong and delicious.



Japanese foods recipes
Int'l. recipes with a Japanese twist