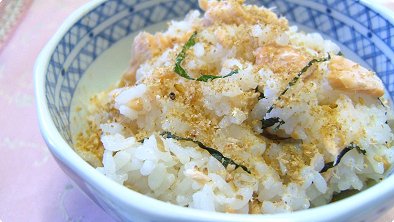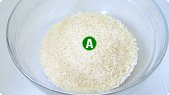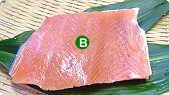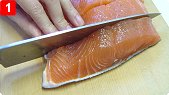 step 1:
Wash the salmon. If using 400 g salmon, cut into 4 or 5 pieces. Sprinkle the salt.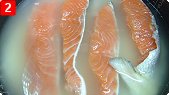 step 2:
Wash the rice. Add the soup stock (or water). Add the salmon pieces. Switch on the rice cooker.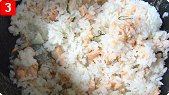 step 3:
If you want to add perilla, chop it thinly and stir into the rice mixture 10 minutes after it has finished cooking.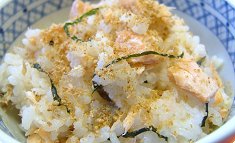 Serve the rice mixture. Top it with the ground sesame (optional).
comment:
This recipe is very easy and the taste is good. If you add the optional chopped green perilla and ground sesame, it has a more wonderful flavor.



Japanese foods recipes
Int'l. recipes with a Japanese twist