japanese-
s

tyle shrimp pilaf
Serves: 4
Calories: 301 kcal
Total Time: 2 h 25 m

Prep: 1 h 15 m
Cook: 1 h 10 m

Japanese: Ebi pirafu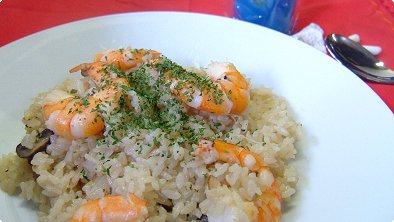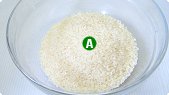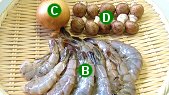 ingredients:
430 g rice

340 g raw shrimps

120 g onion

60 g button mushrooms

600 ml chicken broth or soup stock
1/2 tablespoon sake or white wine
2 teaspoons salt
a little pepper
1 tablespoon butter
1 tablespoon olive oil
1/2 tablespoon chopped fresh or dried parsley (optional)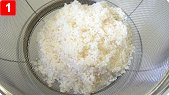 step 1:
Wash the rice. Drain the water and leave the rice in a strainer 1 hour to completely remove all the water. Chop the onion and slice the button mushrooms.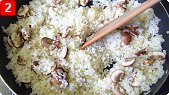 step 2:
Heat the olive oil in a frying pan on a medium flame. Add the onion and mushrooms. Sear until the onion turns clear. Add the uncooked rice and sear until the rice turns clear. Remove from the heat.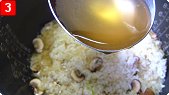 step 3:
Add the seared mixture and chicken broth (or soup stock) to a rice cooker pan. Switch on the rice cooker.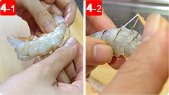 step 4:
Hull, shell, tail and devein the shrimps. Wash them and dry with a paper towel.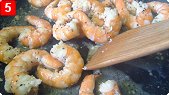 step 5:
Heat the butter in the frying pan on a medium flame. Add the shrimps and sprinkle the salt and pepper on top, and pour in the sake (or white wine). Mix and sear until the shrimps are cooked. Remove from the heat.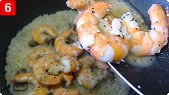 step 6:
After the rice has finished cooking, add the seared shrimps and mix in the rice cooker.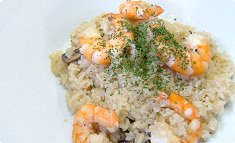 Serve on individual plates. Sprinkle the rice with the parsley, if desired.
comment:
Pilaf originated in Turkey. This shrimp pilaf is very popular in Japan.



Japanese foods recipes
Int'l. recipes with a Japanese twist