crab seasoned rice
Serves: 2
Calories: 235 kcal
Total Time: 1 h 45 m
Japanese: Kani-meshi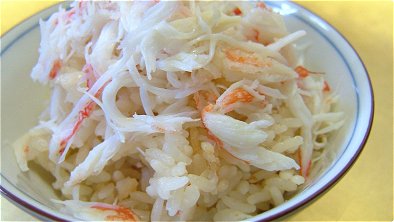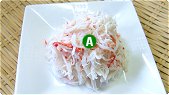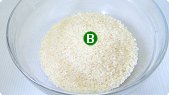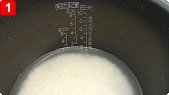 step 1: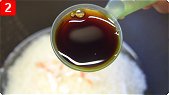 step 2:
Add the soup stock (or water). Add the 20 g crab meat, crab juice (if using canned crab), soy sauce and salt. Switch on the rice cooker.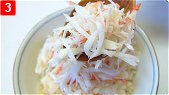 step 3:
Serve the rice mixture. Top it with the remaining 50 g of crab meat.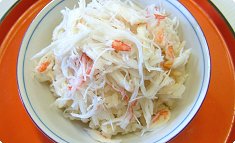 comment:
This is a very simple and delicious dish. The crab meat suits the rice which was cooke.



Japanese foods recipes
Int'l. recipes with a Japanese twist