mixed rice
with

seared shrimp & vegetables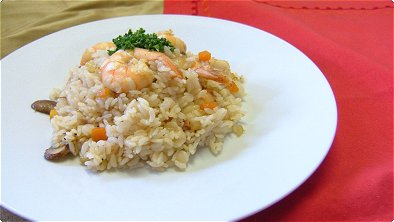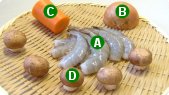 ingredients:
200 g shrimps

120 g onion

120 g carrot

60 g button mushrooms

4 servings hot steamed rice
2 tablespoons soy sauce
2 tablespoons butter
a little salt and pepper
1/2 tablespoon chopped fresh or dried parsley (optional)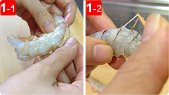 step 1:
Hull shell and devein the shrimp.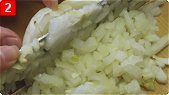 step 2:
Chop the onion and carrot. Slice the button mushrooms. Chop the parsley into fine pieces.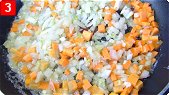 step 3:
Heat the butter in a frying pan over a medium flame. Add the onion and carrot. Sear for about 5 minutes.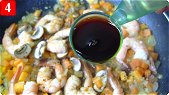 step 4:
Add the shrimps and mushroom. Sprinkle with salt and pepper and add the soy sauce when the shrimps are done. Remove from the heat.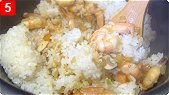 step 5:
Add the seared mixture to the hot steamed rice and mix.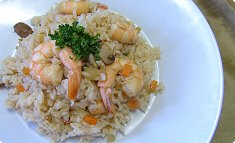 Serve on individual plates. Sprinkle the rice with the parsley, if desired.
comment:
This dish with seared shrimps and vegetables added to steamed rice is a relatively easy recipe. The seared shrimps and vegetables are very savory and delicious combined with the rice.



Japanese foods recipes
Int'l. recipes with a Japanese twist