sliced raw tuna bowl
Serves: 4
Calories: 356 kcal
Total Time: 1 h 45 m
Japanese: Tekka-don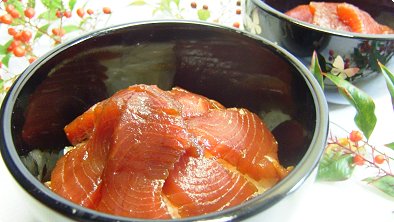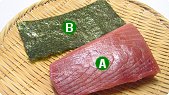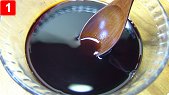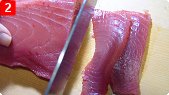 step 2:
Cut the raw tuna into bite-size pieces.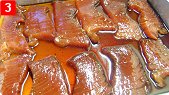 step 3:
Marinate in the sauce for about 10 minutes. Turn the pieces over, and marinate the opposite side for another 10 minutes.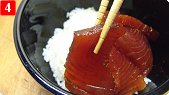 step 4:
Serve the marinated raw tuna over the sushi rice.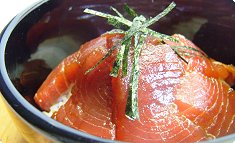 Cut the dried laver (optional) into slivers with scissors. Sprinkle the dried laver over the tuna.
comment:
Marinated raw tuna with soy sauce has been popular from the middle part of the 19th century. It is a simple recipe and delicious.



Japanese foods recipes
Int'l. recipes with a Japanese twist