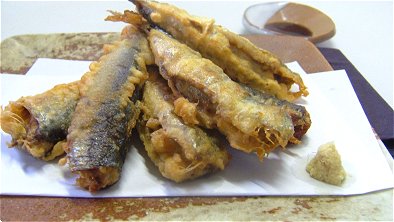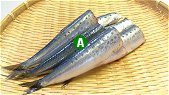 ingredients:
14 ounces raw sardines

salad oil for deep frying
a little flour
coating:
1 egg
1/3 cup cold water
1 1/3 ounces flour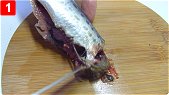 step 1:
Remove the guts and scales from sardines.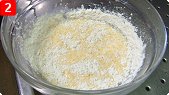 step 2:
To make the coating, mix the egg and cold water in a bowl. Add the flour and toss.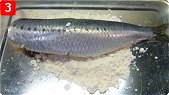 step 3:
Dust the sardines lightly with a little flour before applying the coating.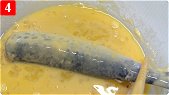 step 4:
With chopsticks, dip the sardines into the coating and twirl them around to coat them. Fill a wok over half full with salad oil.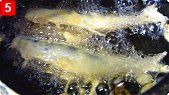 step 5:
Heat the oil to 170 °C and deep-fry 3 to 5 sardines about 3 minutes until golden brown. Remove and drain on a rack. Cook the remaining sardines in the same manner.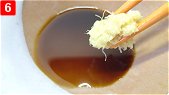 step 6:
To make the dipping sauce, grate the ginger and add to the soy sauce in a small saucer.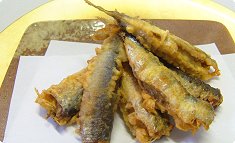 comment:
Because sardines include unsaturated fatty acid which reduces LDL cholesterol, they are a healthy fish. The soy sauce with ginger makes the tempura more delicious.



Japanese foods recipes
Int'l. recipes with a Japanese twist