simmered oysters
Serves: 2
Calories: 122 kcal
Total Time: 15 m
Japanese: Kaki no nimono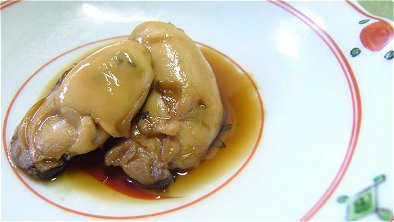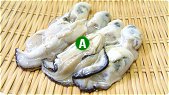 ingredients:
5 ounces raw oysters

2 tablespoons soy sauce
2 tablespoons sugar
3 tablespoons sake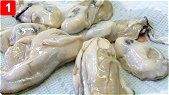 step 1:
Wash the oysters and wipe dry with a paper towel.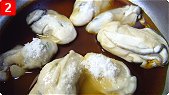 step 2:
Pour the soy sauce and sake into a pan. Add the oysters and sugar.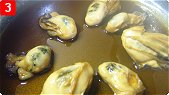 step 3:
Cover and simmer on a medium flame for about 8 minutes.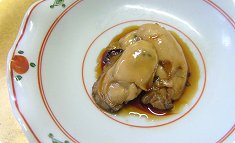 comment:
Simmering oysters with soy sauce and sake increases the flavor. This dish has a great taste for people who like oysters.



Japanese foods recipes
Int'l. recipes with a Japanese twist