short-
n

eck clam clear soup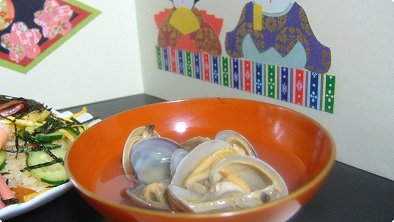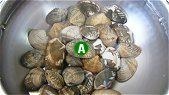 ingredients:
8 3/4 ounces short-neck clams

1/2 teaspoon salt
1/2 teaspoon soy sauce
3 1/3 cups water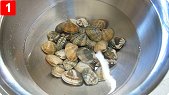 step 1:
In a bowl, Soak the short-neck clams in salted water (1 tablespoon for each cup water concentration), and let stand for 3 hours to allow them to expel sand and dirt. Drain them in a colander. Rinse them for about 30 seconds under running water.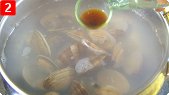 step 2:
Put the 3 1/3 cups water and short-neck clams in a pan and boil on medium heat. After the shells open, skim off the surface scum. Add salt and soy sauce. Remove from heat.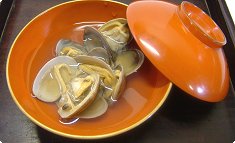 comment:
The short-neck clams clear soup goes well with sushi, salt-grilled fish, etc.


Japanese foods recipes
Int'l. recipes with a Japanese twist