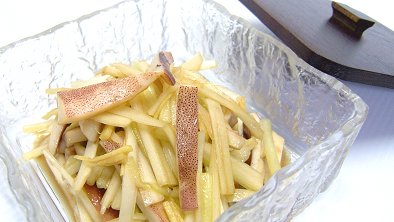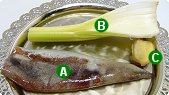 ingredients:
5 ounces squid (trunk)

1/2 celery

1/2 ginger

1 1/2 teaspoons soy sauce
1/2 tablespoon rice vinegar
1 tablespoon olive oil
1/4 teaspoon salt
a little pepper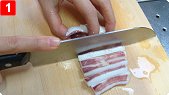 step 1:
Boil the squid until it turns white. Cut into strips.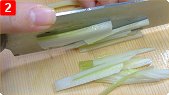 step 2:
Cut the celery into julienne slices.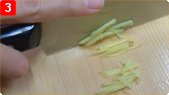 step 3:
Cut the ginger into julinne slices.
step 4:
Mix soy sauce, vinegar, olive oil, salt and pepper.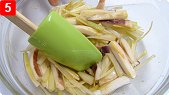 step 5:
Add the squid, the celery and the ginger and mix.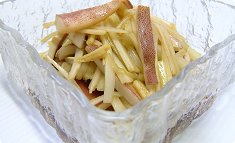 comment:
The dressing which uses soy sauce, olive oil, etc. is the key ingredient here.



Japanese foods recipes
Int'l. recipes with a Japanese twist