pan–
b

roiled salmon & vegetables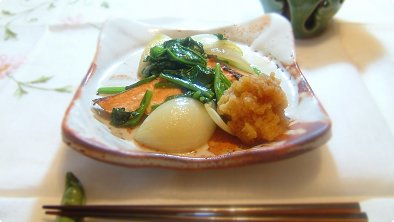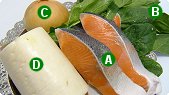 3 tablespoons soy sauce
a little salt
a little salad oil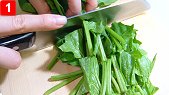 step 1:
Cut off the stems of the spinach and wash. Cut into 1 in. long pieces.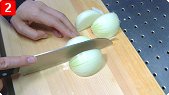 step 2:
Cut the onion into 4 quarters.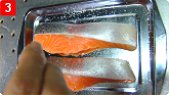 step 3:
Shake salt on the salmon.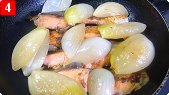 step 4:
Heat the salad oil in a frying pan. Add the onion and salmon. Fry on each side until the salmon turns a reddish color. Remove only salmon from the pan. Add the spinach and fry.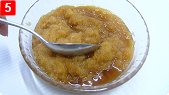 step 5:
Grate the radish and drain by squeezing between paper towels. Mix the soy sauce with the radish.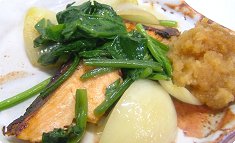 Cut the salmon into half and serve with the vegetables. Garnish with (Step 5).
comment:
Japanese radish suits the salmon of this dish.



Japanese foods recipes
Int'l. recipes with a Japanese twist