short–
n

eck clam miso soup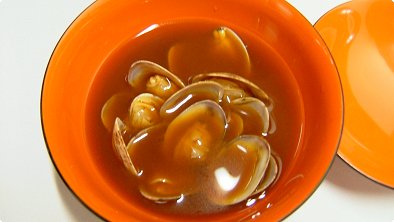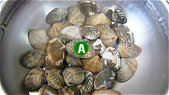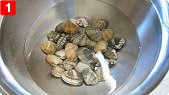 step 1:
Soak the short-neck clams in salted water (1 tablespoon / cup concentration) in a bowl, and let stand for 3 hours to allow them to expel sand and dirt. Drain them in a colander. Rinse them for about 30 seconds under running water.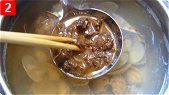 step 2:
Put the water and short-neck clams in a pan and boil on medium heat. After the shells open, skim off the surface scum. Put some stock into a ladle. Add the miso and stir with chopsticks until it is dissolved. Stir into the soup. Remove from heat.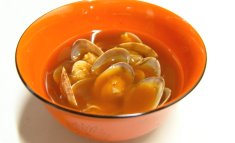 comment:
The short-neck clams used in this recipe create very savory soup stock.



Japanese foods recipes
Int'l. recipes with a Japanese twist