deep-
f

ried breaded tuna cubes
Serves: 2
Calories: 531 kcal
Total Time: 20 m
Japanese: Maguro-katsu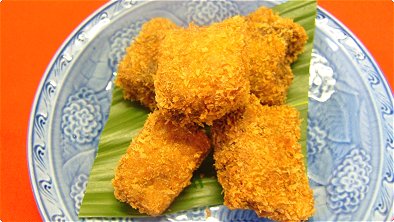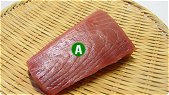 ingredients:
300 g raw tuna

a little salt
a little pepper
oil for deep frying
batter:
15 g flour
1 egg
40 g bread crumbs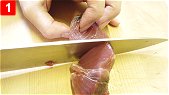 step 1:
Cut the tuna into 3 cm cubes. Sprinkle with salt and pepper.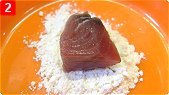 step 2:
Lightly dust the tuna cubes in the flour.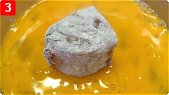 step 3:
Put the egg in a bowl and coat the tuna cubes with the egg.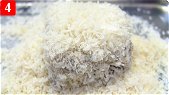 step 4:
Then coat well with the bread crumbs in a separate pan.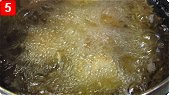 step 5:
Heat the oil to 170 °C and deep-fry the tuna cubes about 3 minutes until golden brown. Remove and drain on a rack.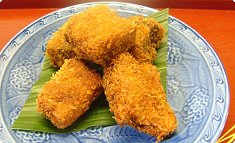 Pour the dipping sauce over the tuna cubes.
comment:
Katsu usually uses pork. However, this katsu using tuna is a unique dish and has a good taste. It is better than you might think.



Japanese foods recipes
Int'l. recipes with a Japanese twist