steak tuna
with

soy sauce & garlic
Serves: 2
Calories: 242 kcal
Total Time: 10 m
Japanese: Maguro-sutēki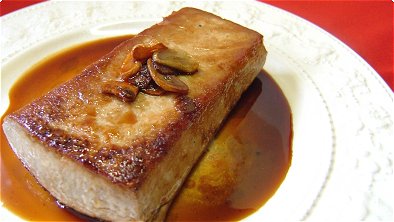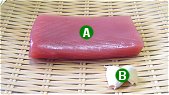 ingredients:
250 g raw tuna

2 garlic cloves

5 teaspoons soy sauce
1 tablespoon sugar
1 tablespoon sake or white wine
1 tablespoon salad oil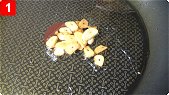 step 1:
Slice the garlic. Heat the oil in a frying pan over a low flame and sear the sliced garlic.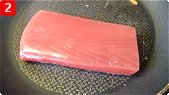 step 2:
After the sliced garlic changes color, sear the tuna on medium heat on one side for about 3 minutes.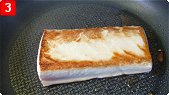 step 3:
After the tuna changes color, sear the opposite side for about 3 minutes.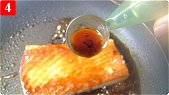 step 4:
Add the sake (or white wine), sugar and soy sauce and sear one more minute.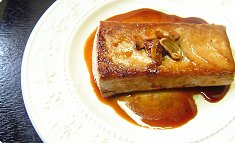 comment:
The garlic and soy sauce suit seared tuna and this dish has a very good taste. This tuna is cooked until there is no pink meat left inside. If you use more expensive sashimi tuna, you should cook it only until rare or medium well-done.



Japanese foods recipes
Int'l. recipes with a Japanese twist