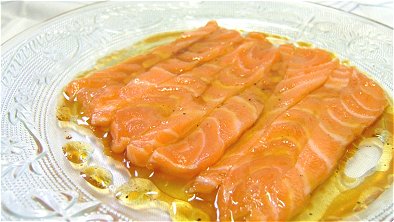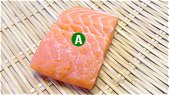 sauce:
1 tablespoon olive oil
1 teaspoon soy sauce
1 1/2 teaspoons freshly squeezed lemon juice
a little salt and black pepper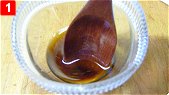 step 1:
Make the sauce in a small bowl.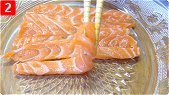 step 2:
Cut the raw salmon into bite-size pieces and place on a dish.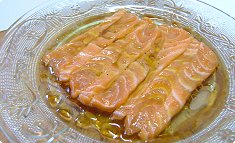 Pour the sauce over it.
comment:
This dish is a very easy recipe, and the combination of raw salmon, olive oil and soy sauce is delicious. Carpaccio is an Italian dish and it is said that one Japanese chef specializing in Italian cuisine devised carpaccio which uses raw fish.



Japanese foods recipes
Int'l. recipes with a Japanese twist