matcha agar
Makes: 2
Calories: 42 kcal
Total Time: 4 h 10 m
Japanese: Matcha-kanten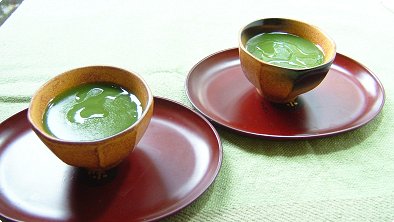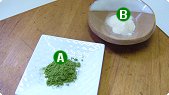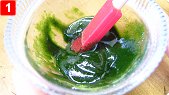 step 1:
Put the matcha powder and sugar into a bowl and mix with a spatula. Add the hot water and mix.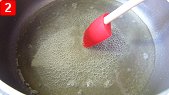 step 2:
Put the water and agar into a pan. Mix and bring to a boil.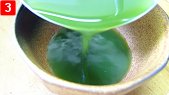 step 3:
Add the matcha mixture (Step 1) to the pan while the water and agar mixture is still boiling. Mix together for about 30 seconds. Remove from heat and pour into two cups. Chill for 4 hours in the refrigerator.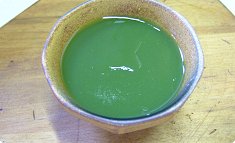 comment:
This dish has the wonderful slightly bitter flavor of matcha (Japanese green tea powder). By adding sugar, it becomes a very delicious dessert treat.



Japanese foods recipes
Int'l. recipes with a Japanese twist