mashed sweetened red bean paste, banana & whipped cream crepe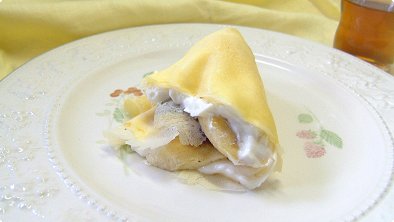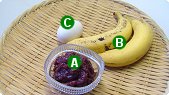 ingredients:
8 tablespoons mashed sweetened

2 bananas

1 egg

250 g whipped cream
15 g sugar
120 ml milk
35 g cake flour
12 g unsalted butter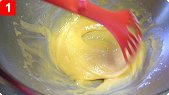 step 1:
Beat the egg in a bowl and add the cake flour and sugar and mix. Melt the butter and let it cool. Add the melted butter to the bowl.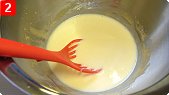 step 2:
Add 1/2 of the milk and mix. Add the remaining milk and mix.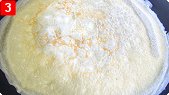 step 3:
To make one crepe, first heat 1/4 of the flour mixture in a teflon‐lined frying pan on medium-low heat for 1 to 1 1/2 minutes. Turn and cook the other side for the same amount of time. Make the remaining crepes in the same manner.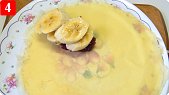 step 4:
Peel the banana and cut diagonally into small pieces. Place the mashed sweetened red bean paste, banana and whipped cream on the crepes. Fold them your favorite way.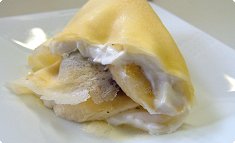 comment:
The combination of the sweet anko, the banana and plenty of whipped cream and crepe pastry creates a good taste.



Japanese foods recipes
Int'l. recipes with a Japanese twist