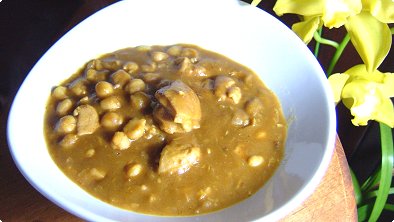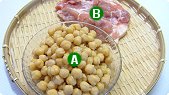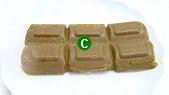 ingredients:
425 g boiled chickpeas

230 g boneless chicken thigh

110 g solid curry blocks

2 garlic cloves
720 ml water
1 tablespoon salad oil
a little salt
a little pepper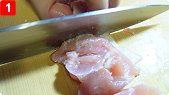 step 1:
Slice the garlic cloves thinly. Cut the chicken into bite-size pieces.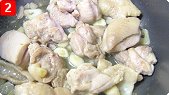 step 2:
Heat the oil in a pan over a medium flame. Add the garlic slices and chicken, and sprinkle a little salt and pepper over them. Sear until the chicken changes color.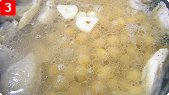 step 3:
Add the water and bring to a boil. Add the chickpeas and bring to a boil again.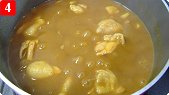 step 4:
Split the solid curry blocks and add to the pan. Simmer for 20 minutes on medium heat. Stir occasionally. Remove from the heat.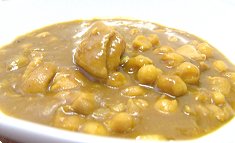 comment:
This recipe using curry blocks is very easy and quick. The combination of chickpeas, chicken and curry is very delicious.



Japanese foods recipes
Int'l. recipes with a Japanese twist