simmered tofu
Serves: 4
Calories: 84 kcal
Total Time: 1 h 10 m
Japanese: Tōfu no nimono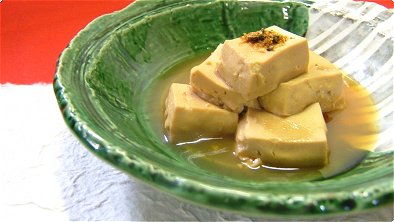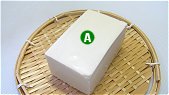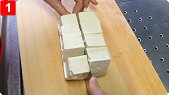 step 1:
Cut the tofu block in half lengthwise, then cut each half across 3 times. Finally, place the knife halfway down the side of the block and slice across to form 16 bite-size pieces.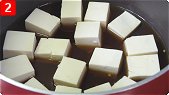 step 2:
Pour the bonito soup stock into a pan. Add the sugar, soy sauce and tofu. Cover and simmer for 1 hour.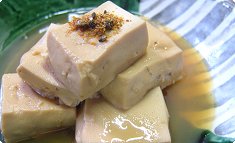 Place the tofu into four serving bowls. Pour a small amount of the soup into each serving bowl. Sprinkle shichimi (seven-spice seasoning) over it, if desired.
comment:
This dish is very easy. The sweetened soy sauce suits the plain taste of tofu very well. If the shichimi is sprinkled over it, the combination of hot and sweet is good.


Japanese foods recipes
Int'l. recipes with a Japanese twist