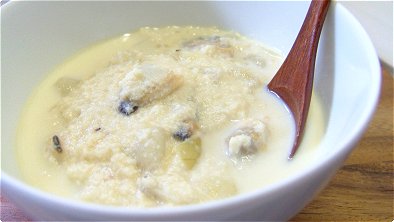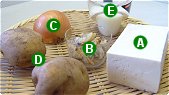 ingredients:
1 block of tofu

65 g clam (removed from shell)

120 g onion

250 g potatoes

150 ml milk

10 g butter
4 g consomme cube or powder
1/4 teaspoon salt
a little pepper
480 ml water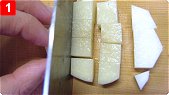 step 1:
Peel the potatoes and cut into 1 cm. cubes. Cut onion into 1 cm. cubes.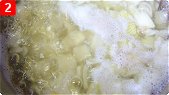 step 2:
Pour the water into a pan and add the potato and onion cubes. Cover and boil for 20 minutes on medium heat until they become soft. Remove from the heat. Drain the water from the pan.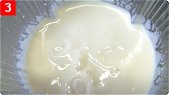 step 3:
Place the tofu and milk in a blender, and mix for a couple of minutes.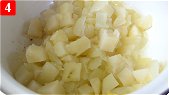 step 4:
Heat the butter in a pan. Add the potato and onion cubes and fry over a medium flame for 2 minutes. Add the clams and fry for 2 more minutes.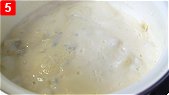 step 5:
Pour the tofu and milk mixture Step 3 into the pan and add the consomme, salt and pepper. Mix and simmer on low heat for 15 minutes.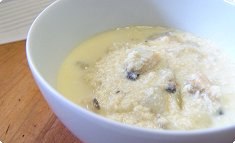 comment:
This is a very simple and healthy dish. Potatoes, onion and clam are fried with butter, so the flavor of the soup is good and delicious.



Japanese foods recipes
Int'l. recipes with a Japanese twist