tofu salad
with

sesame seed & miso dressing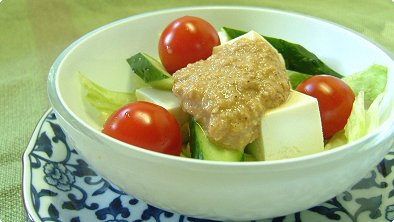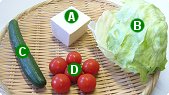 ingredients:
1/2 block tofu

60 g lettuce

60 g cucumber

6 small cherry tomatoes
sesame seed & miso dressing: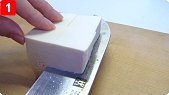 step 1:
Cut the tofu block in half lengthwise. Then cut each half across 1 time. Finally, place the knife half way down the side of the block and slice across to form 8 bite-size pieces. Tear off the lettuce. Slice the cucumber diagonally.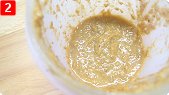 step 2:
To make the dressing, first grind the sesame seeds in an earthenware mortar (suribachi) or food processor. Add the white miso, sugar, water and vinegar (or white wine vinegar) and blend well.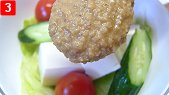 step 3:
Put the lettuce, tofu, cucumber and small cherry tomatoes in two shallow serving bowls. Pour the dressing over each serving.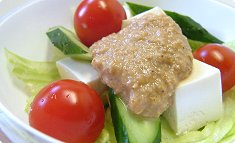 comment:
The sesame seed & miso dressing is also delicious used over chicken or potatoes.



Japanese foods recipes
Int'l. recipes with a Japanese twist