deep-
f

ried mashed tofu & vegetable balls
Serves: 4
Calories: 270 kcal
Total Time: 1 h 0 m
Japanese: Ganmodoki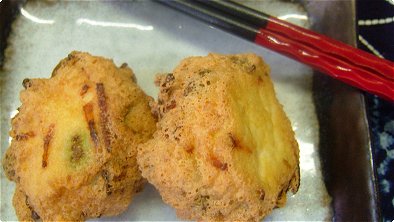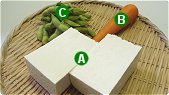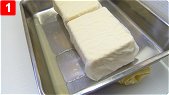 step 1:
Wrap the tofu in a paper towel. Put it on a tray. Place a folded kitchen towel under one side of the tray and lean the tray on it. Let sit for about 30 to 60 minutes.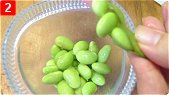 step 2:
Bring the water to a boil, and add the green soybeans. Bring to a boil again, and boil for 5 minutes. Drain the soybeans in a colander and remove the green beans from the pods.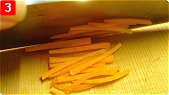 step 3:
Cut the carrots into thin julienne slices.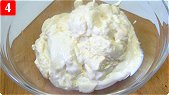 step 4:
Beat the tofu, egg, salt and potato starch (katakuriko) to a paste in a food processor. Pour the paste into a big bowl.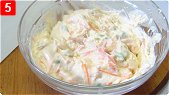 step 5:
Add the green beans and carrots and mix very well. Form into 8 balls.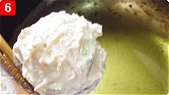 step 6:
Heat the oil to 160°C. One by one, put the balls on a wooden spatula, and with chopsticks slide them into the oil.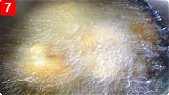 step 7:
Deep-fry 2 minutes. Turn over and deep-fry the same amount of time. Remove and drain the oil from them.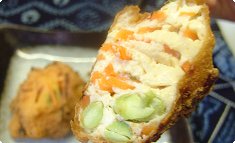 If you desire, dip the balls into either a little salt or soy sauce.
comment:
Ganmodoki is a shōjin ryōri (Buddhist Japanese cuisine) dish. It is not usually cooked at home, but can be purchased at local markets.



Japanese foods recipes
Int'l. recipes with a Japanese twist