boiled tofu & onion
with

egg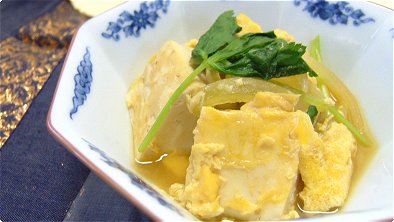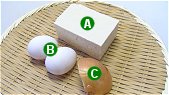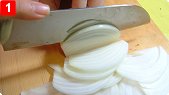 step 1:
Slice the onion very thinly.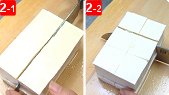 step 2:
Cut the tofu block in half lengthwise. Place knife halfway down the side of the block and slice across. Then cut across into thirds to make 12 bite-size pieces.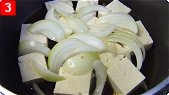 step 3:
Pour the bonito soup stock in a small pan and add the sugar, soy sauce, tofu and onion. Cover and boil for 3 minutes on medium heat.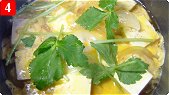 step 4:
If desired, cut the mitsuba into 5 cm. long pieces. Beat the egg and add to the pan. If using mitsuba, add it to the pan. Cover again and cook until the egg is your favorite consistency. Remove from the heat.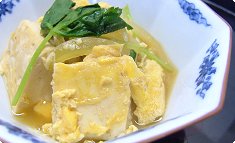 comment:
Bonito soup stock and sweetened soy sauce suit the plain taste of tofu and eggs. This dish is mild and delicious.



Japanese foods recipes
Int'l. recipes with a Japanese twist