rice cake
with

mashed sweetened red bean paste
Serves: 2
Calories: 212 kcal
Total Time: 1 h 30 m
Japanese: Ankoro-mochi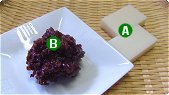 ingredients: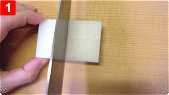 step 1:
Cut the rice cakes in half widthwise. Cook the 4 rice cakes for 1 minute 30 seconds at a 500-watt setting in a microwave.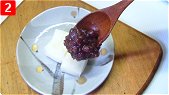 step 2:
Decorate the rice cakes with the mashed sweetened red bean paste.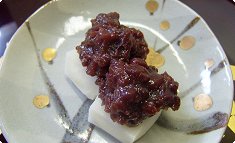 comment:
The combination of the light tasting rice cakes (mochi) and the very sweet mashed red bean paste (anko) is just right.


Japanese foods recipes
Int'l. recipes with a Japanese twist