sandwich
with

strawberries & whipped cream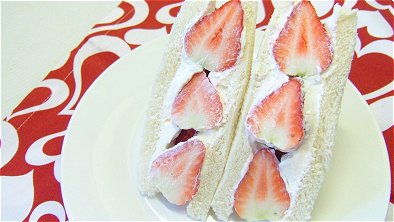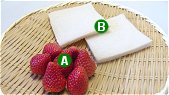 ingredients:
5 ounces whole strawberries

2 slices sandwich bread

4 ounces whipped cream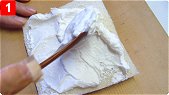 step 1:
Spread whipped cream on the bread slices.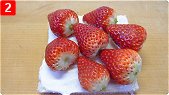 step 2:
Place half of the strawberries on one slice of bread, and cover with a second slice of bread.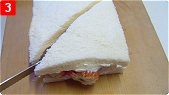 step 3:
Cut the sandwich diagonally into two pieces.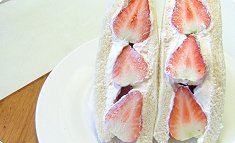 comment:
This sweet is not uncommon in Japan and is often sold at covenience and grocery stores and sandwich shops. The combination of strawberries, whipped cream and bread has a very superb taste.



Japanese foods recipes
Int'l. recipes with a Japanese twist