japanese
fish-
s

haped hot cakes
Makes: 8
Calories: 145 kcal
Japanese: Tai-yaki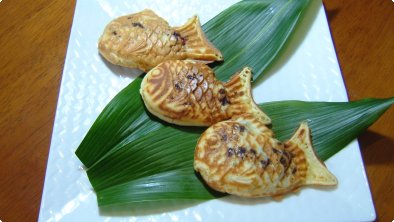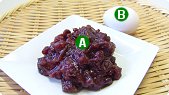 ingredients:
8 1/2 ounces mashed sweetened

1 egg

2 tablespoons sugar
3/4 cup milk
5 1/4 ounces all-purpose flour, plain flour or cake flour
2 teaspoons baking powder
a little salad oil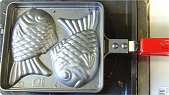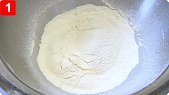 step 1:
Add the baking powder to the flour and sift.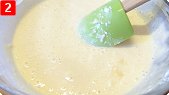 step 2:
Beat the egg. Add the sugar and mix. Add the milk and the sifted flour and baking powder Step 1 and mix.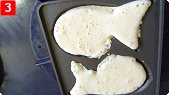 step 3:
Heat the Taiyaki Japanese Fish–Shaped Hot Cake Maker on medium heat for 2 minutes. Add the oil. Add 2 tablespoons of the mixture Step 2.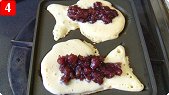 step 4:
Put the mashed sweetened red bean paste in the center. Pour more of the mixture over the mashed sweetened red bean paste until it is hidden.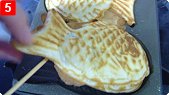 step 5:
Close the Hot Cake Maker. Turn and bake the other side on medium heat about 2 minutes. When done, remove the cake by pulling from the tail.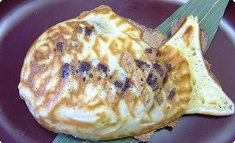 comment:
The fish-shaped pancake sweet has been eaten from the Meiji Era. Besides mashed sweetened red bean paste, chocolate and custard cream are also delicious alternatives.



Japanese foods recipes
Int'l. recipes with a Japanese twist