deep-fried sweet potato sticks coated
with

sugar
Serves: 4
Calories: 201 kcal
Total Time: 15 m
Japanese: Imo-kenpi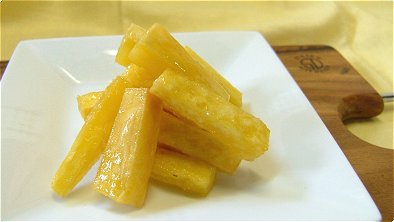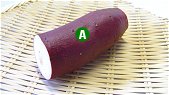 ingredients:
10 ounces sweet potato

2 tablespoons sugar
1 teaspoon water
salad oil for deep flying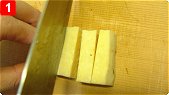 step 1:
Peel the sweet potato and cut into sticks of about 1/2 in. square × 2 in. long.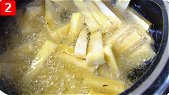 step 2:
Heat the oil to 340 °F and deep-fry the sweet potato sticks for 7 minutes. Remove and drain.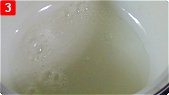 step 3:
Mix the water and sugar in a pan and bring to a boil.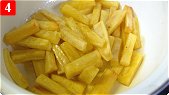 step 4:
Add the potato sticks and mix.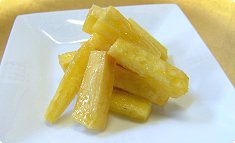 comment:
Green tea suits imo-kenpi well. Once you start eating imo-kenpi, you probably cannot stop. Imo-kenpi is very famous in Kochi Prefecture on Shikoku Island in the southern part of Japan.



Japanese foods recipes
Int'l. recipes with a Japanese twist