rice cake
with

soybean flour
Serves: 1
Calories: 177 kcal
Total Time: 5 m
Japanese: Kinako-mochi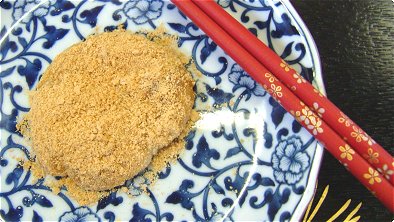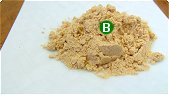 ingredients:
1 square rice cake (mochi)

1 tablespoon soybean flour

1 teaspoon sugar
1 teaspoon water (for pouring over rice cake)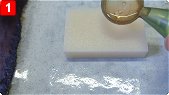 step 1:
Place the rice cake on a plate. Pour the water over it. Warm it in the microwave at 600 W for 1 minute 10 seconds.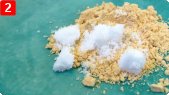 step 2:
Place the soybean flour and sugar on a plate. Mix them.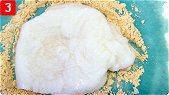 step 3:
Place the mochi on the plate (Step 2). Coat well.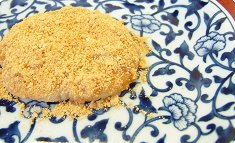 comment:
Soybean flour contains protein, dietary fiber, calcium, etc. and is good for your health. Because soybean flour is a powder, you can get a lot of nutrition from its highly concentrated form.



Japanese foods recipes
Int'l. recipes with a Japanese twist