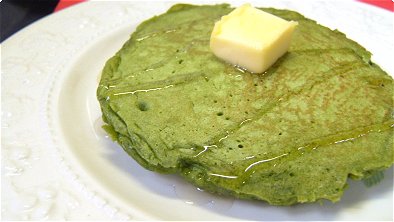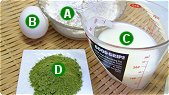 ingredients:
7 ounces pancake mix

1 egg

3/5 cup milk

1/3 ounce matcha powder
1/3 ounce butter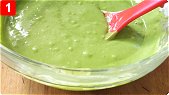 step 1:
Mix the egg and milk in a bowl. Add the matcha powder and the pancake mix and mix.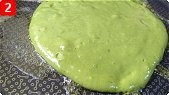 step 2:
Put the butter in a frying pan. First heat 1/5 of the mixture in the frying pan on medium-low heat for 2 minutes. Turn and cook the other side for the same amount of time. Make the remaining pancakes in the same manner.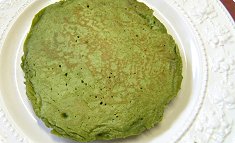 comment:
Matcha powder makes this pancake rich tasting. It is even more delicious when butter and honey are added on top.



Japanese foods recipes
Int'l. recipes with a Japanese twist