matcha ganache
Serves: 4
Calories: 238 kcal
Total Time: 2 h 40 m
Japanese: Matcha ganasshu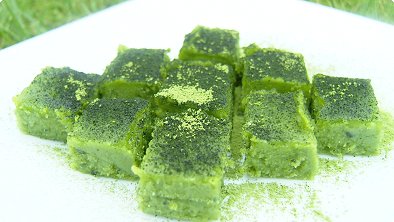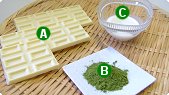 ingredients:
3 1/2 ounces white chocolate

2 teaspoons matcha powder

1 ounce fresh cream

1 ounce butter
suitable amount matcha powder for coating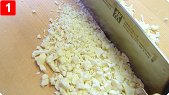 step 1:
Sift the 2 teaspoons matcha powder. Cut the white chocolate into small pieces.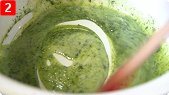 step 2:
Heat the fresh cream in a pan on low heat. Add the butter and sifted matcha powder and stir and cook until melted.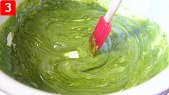 step 3:
Add the white chocolate to the mixture (Step 2). Stir and cook on low heat until melted.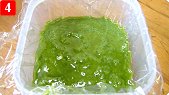 step 4:
Spread a plastic wrap into a container about 2 × 2 × 4 in. Pour the matcha mixture (Step 3) into the container. Chill for 2 1/2 hours in the refrigerator.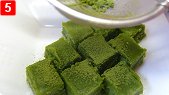 step 5:
Remove from the refrigerator and cut into bite-size pieces. Sprinkle with a suitable amount of matcha powder.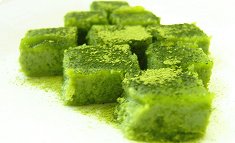 comment:
The bitterness of matcha powder mixed with the sweetness of the chocolate gives this exquisite delicacy a very rich taste.



Japanese foods recipes
Int'l. recipes with a Japanese twist