yōkan
Makes: 11 oz
Calories: 482 kcal
Total Time: 1 d 1 h 25 m

Prep: 1 h 20 m
Cook: 1 d 5 m

Japanese: Yōkan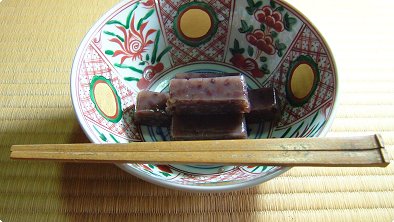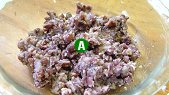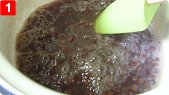 step 1:
Boil the mashed sweetened red bean paste, sugar, water and agar in a pan and stir a couple of minutes. Remove from heat.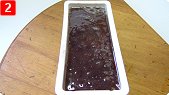 step 2:
Pour into a container about 6 × 2 1/2 × 1 in. Chill for one day at room temperature or in the refrigerator.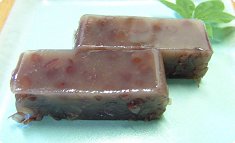 comment:
The prototype of yōkan began in the 12th century. It is one of the most representative sweets of Japan and is often eaten with matcha.


Japanese foods recipes
Int'l. recipes with a Japanese twist