rice stuffed omelet
with

ketchup
Serves: 1
Calories: 727 kcal
Japanese: Omu-raisu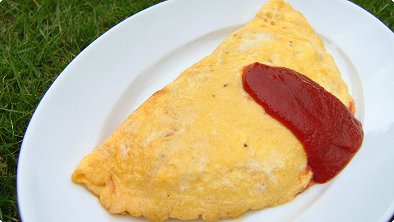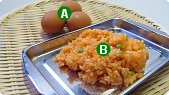 ingredients:
3 eggs

1 serving fried rice
2 tablespoons butter
1 tablespoon milk
a little salt
a little pepper
suitable amount ketchup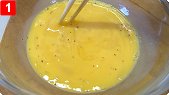 step 1:
Beat the eggs, and mix in the milk, salt and pepper.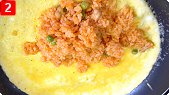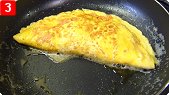 step 3:
Wrap the fried rice with the egg. Remove from the heat.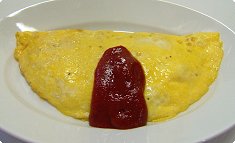 Place on a plate and pour ketchup over it and serve.
comment:
Omu-raisu is an original Japanese dish and is very popular, especially among women and children. It is cooked at home and in western-style restaurants called "omu-rice" restaurants. ("Omu" is an abbreviation of "omelet" and "raisu" is Japanese for "rice.")



Japanese foods recipes
Int'l. recipes with a Japanese twist