seasoned rice stuffed omelet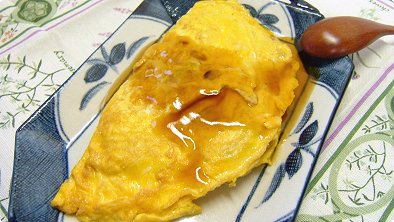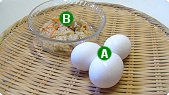 ingredients:
3 eggs

1 serving (4 ounces) hot chicken &
1 tablespoon salad oil
a little salt
a little pepper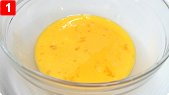 step 1:
Beat the eggs and stir in the salt and pepper.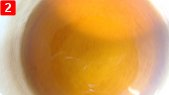 step 2:
To make the sauce, mix the potato starch and water in a small dish. Boil the bonito soup stock and add the potato starch mixture, stirring about 10 seconds.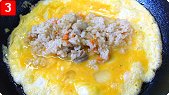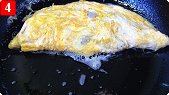 step 4:
Fry 1 minute. Then wrap the fried rice with the egg. Remove from the heat.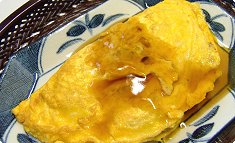 Place on a plate and pour the sauce over it and serve.
comment:
This rice stuffed omelet is lighter than "Rice Stuffed Omelet with Ketchup". The sauce made from soy sauce and bonito soup stock suits the seasoned rice stuffed omelet and the combination has a good taste.



Japanese foods recipes
Int'l. recipes with a Japanese twist