soup
with

beaten egg & spinach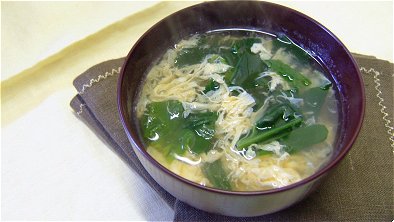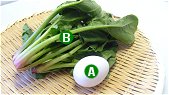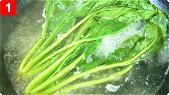 step 1:
Cut off the stems of the spinach and wash. Place the 500 ml of water in a pan. Bring to a boil and add the spinach. Boil for one and a half minutes.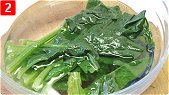 step 2:
After boiling, drain the spinach and immediately immerse in cold water to keep the green color.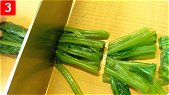 step 3:
Drain the cold water from the spinach. Squeeze out any excess water with your hands. Cut spinach into 1 in.-long pieces.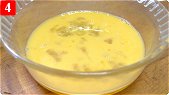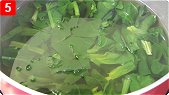 step 5:
Prepare the bonito soup stock in a pot. Bring to a boil and add the spinach, soy sauce and salt.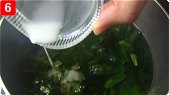 step 6:
Dissolve the potato starch in the 2 teaspoons of water. Add the dissolved potato starch to the pot. Stir a few times.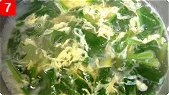 step 7:
Add the beaten egg. Mix a couple of times. Remove from the heat.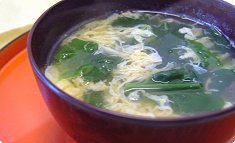 comment:
The combination of egg and spinach is nice. This soup is very easy to make and has a gentle taste.



Japanese foods recipes
Int'l. recipes with a Japanese twist