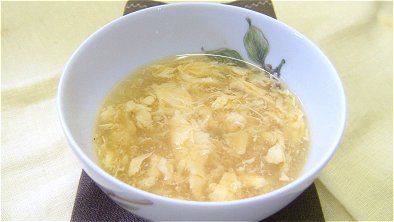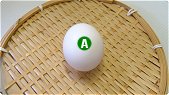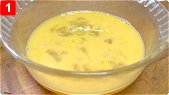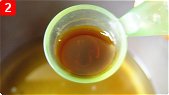 step 2:
Prepare the bonito soup stockin a pot. Bring to a boil and add the soy sauce and salt.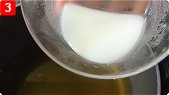 step 3:
Dissolve the potato starch in the water. Add the dissolved potato starch to the pot. Stir a few times.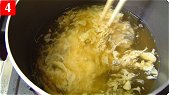 step 4:
Add the beaten egg. Mix a couple of times. Remove from the heat.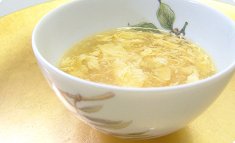 comment:
This dish is a very quick recipe. The combination of fluffy egg and light tasting soup is very good.



Japanese foods recipes
Int'l. recipes with a Japanese twist