white sesame & spinach tofu salad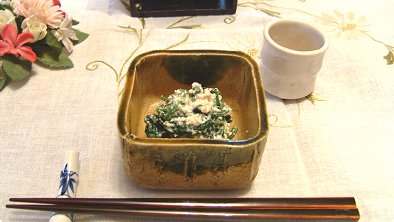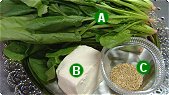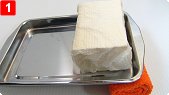 step 1:
Wrap the tofu in a paper towel. Put it on a tray. Place a folded kitchen towel under one side of the tray and lean the tray on it. Let sit for about 30 to 60 minutes.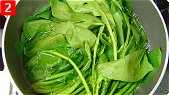 step 2:
Cut off the stems of the spinach and wash. Fill a medium-size pan with water. Bring to a boil and add the spinach.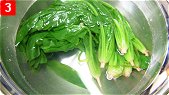 step 3:
After boiling, drain the spinach, and immediately immerse in cold water to keep the green color.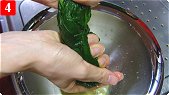 step 4:
Drain the cold water from the spinach. Squeeze out any excess water with your hands.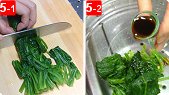 step 5:
Cut spinach into 1 in. long pieces. Mix with soy sauce.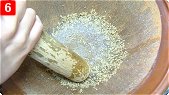 step 6:
Grind sesame in an earthenware mortar or food processor. Add sugar and mix.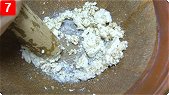 step 7:
Break up tofu with hands and add. Grind or process until smooth.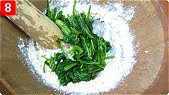 step 8:
Add spinach and mix.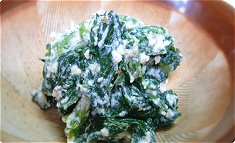 comment:
The flavor of the tofu and sesame will bring an involuntary smile to your face.



Japanese foods recipes
Int'l. recipes with a Japanese twist