simmered tofu & ground meat
with

demi-glace sauce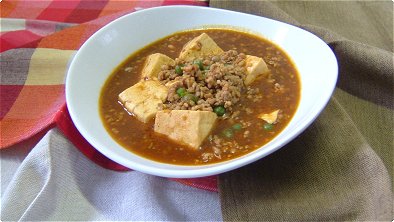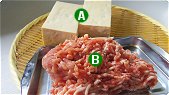 ingredients:
2 blocks of tofu

14 ounces ground pork or beef

2 ounces canned green peas
1 1/4 cups chicken broth or soup stock
10 ounces demi-glace sauce
1/2 teaspoon salt
a little pepper
1 tablespoon salad oil
1 quart water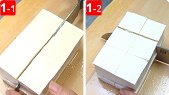 step 1:
Cut each tofu block in half lengthwise. Place knife halfway down the side of the block and slice across. Then cut each half across in thirds to make 12 bite-size pieces for each block.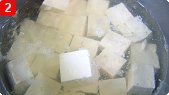 step 2:
Pour the water into a pan and add the tofu. Boil for ten minutes on medium heat. Remove and drain the tofu in a colander.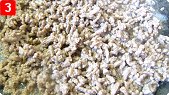 step 3:
Heat the oil in a frying pan on a medium flame and add the ground meat. Add the pepper. Sear until it changes color.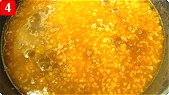 step 4:
Pour the chicken stock into the pan and bring to a boil. Add the demi-glace sauce and salt, and stir.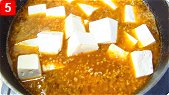 step 5:
Add the tofu and boil for 10 minutes.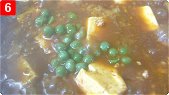 step 6:
Add the green peas and boil for 1 minute.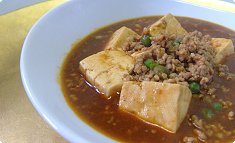 comment:
Although this dish looks rich, it is healthy because it uses tofu. The rich taste of demi-glace sauce matches the simple taste of tofu.



Japanese foods recipes
Int'l. recipes with a Japanese twist