rolled cured ham
with

tofu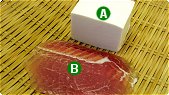 ingredients:
1/2 block of tofu

8 slices cured ham

suitable amount olive oil (optional)
a little black pepper (optional)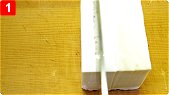 step 1:
Cut the tofu into bite-size pieces.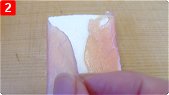 step 2:
Wrap the cured ham around the tofu.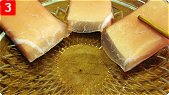 step 3:
Put them on the plate. Pour the olive oil and sprinkle black pepper over them (optional).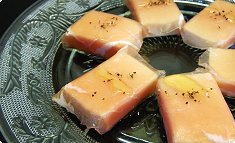 comment:
Simple tofu suits cured ham well. This dish is light and delicious and very easy to make.



Japanese foods recipes
Int'l. recipes with a Japanese twist